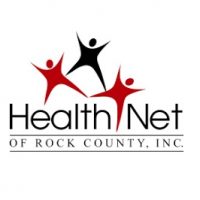 Wisconsin's COVID vaccine distribution is causing logistical issues for local unaffiliated health care providers.
HealthNet of Rock County CEO Ian Hedges said the state health department has lacked coordination and communication in working with smaller organizations like his.
HealthNet has gone days without getting a response from the state, and he had to get help from State Representative Amy Loudenbeck and former representative Deb Kolste to work through the approval process.
Hedges said Wisconsin has only administered about 30 percent of the vaccines it has received, while states like West Virginia are up around 90 percent.
HealthNet plans to hold mobile vaccination clinics in Janesville and Beloit once the vaccine becomes available for the general public.
Hedges and his employees were able to get vaccines last week after Mercyhealth offered doses to them and other independent health care providers.