The U.S. government on Tuesday updated its advisory to companies about the risks for companies with supply chain and investment links to the Xinjiang region of China, citing state-sponsored forced labor and "horrific abuses" of human rights.
The human rights abuses committed by the Chinese government against Uyghurs and other ethnic minorities in Xinjiang include intrusive surveillance measures, forced population control measures and family separation, and mass detention amid an ongoing genocide, according to the U.S. State Department. China has dismissed the accusations, calling them lies. 
"Given the severity and extent of these abuses, businesses and individuals that do not exit supply chains, ventures, and/or investments connected to Xinjiang could run a high risk of violating U.S. law," the State Department said Tuesday in a fact sheet. 
Businesses or individuals that directly or indirectly engage in a raft of activities involving Xinjiang face potential reputational risk and could trigger U.S. administrative, civil or criminal enforcement, the advisory said. The document laid out the legal risks, which include potentially violating statutes criminalizing forced labor, as well as sanctions and export controls violations. 
Actions taken: In the expanded advisory, the U.S. also laid out all the actions taken since the original document was issued a year ago, including multiple rounds of sanctions designations, export restrictions, import bans and other measures. The U.S. Department of Labor and the U.S. Trade Representative joined in putting out the updated document; the State, Commerce, Treasury and Homeland Security departments issued the original advisory. On Monday, the State Department issued a report on global atrocities in which it outlined the Chinese government's genocide and crimes against humanity in Xinjiang, along with U.S. responses.
The updated advisory also comes days after the U.S. Commerce Department announced export restrictions on dozens of entities, including 14 for enabling human rights abuses in Xinjiang. China Academy of Electronics and Information Technology, one of the entities named last week, wholly owns a subsidiary in Xinjiang that has supplied multiple local public security bureaus that were cited for human rights abuses, Kharon found. The subsidiary, Xinjiang Lianhai Chuangzhi Information Technology Co., Ltd., was also listed.
High-risk activity connected directly or indirectly to Xinjiang includes investment in Chinese companies linked to surveillance in the region; exports of items such as biometrics devices; involvement in joint ventures and research partnerships with Chinese government officials or Chinese companies involved in the deployment of surveillance technologies; and providing services to internment camps or to the surveillance state, according to the advisory. Chinese distributors continue to sell DNA equipment from U.S. firms to Xinjiang police agencies, Kharon reported last month, following a report about U.S. technology being used in the Xinjiang surveillance sector.
Forced labor: There is a heightened risk of forced labor in Xinjiang, the advisory said, citing the use of state programs such as the "mutual pairing assistance" effort encouraging companies from other parts of China to establish satellite factories in Xinjiang in conjunction with internment camps. The pairing strategy relies on low-skilled labor industries, such as the textile and garment sector. 
Zhejiang Bada Sport Co., Ltd., a Chinese apparel exporter that ships products to the U.S., controls a Xinjiang-based subsidiary whose products are barred from entering the U.S., Kharon reported last May.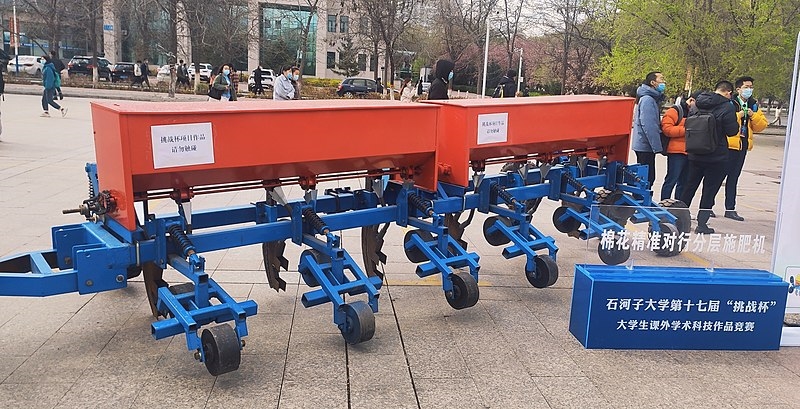 There is evidence of of forced labor in the region's agriculture sector, as well as in the cotton and solar supply chain, the advisory noted. Prison labor fuels the coal and cotton sector, Kharon reported last year. Many companies in the cotton sector have ties to the Xinjiang Production and Construction Corps (XPCC), a sprawling government entity sanctioned by the U.S. in July 2020 that itself is a major producer of cotton and tomatoes.
The U.S. in early January banned imports of all cotton and tomatoes from the Xinjiang region and last month restricted exports to XPCC as part of actions against the solar sector for forced labor.
Ties to any XPCC affiliates were cited in the advisory as one of several warning signs for forced labor in Xinjiang. Winner Medical Co., Ltd., a global producer of personal protective equipment (PPE), procures raw materials from XPCC affiliates, Kharon found in February. XPCC has managed to keep its supply chain relationships despite multiple U.S. restrictions.
Another red flag for forced labor: business location, according to the U.S. advisory. Textile manufacturers located within vocational education and training centers for Uyghurs supplied global retailers despite the human rights concerns, according to an investigation by Kharon last May.
The updated advisory also added viscose fiber, a type of fabric, to its list of textile products associated with forced labor, saying it is produced using intermediate products such as cottonseed oil and meal and cotton linters pulp (CLP). Viscose is produced in large volumes in Xinjiang and the factories used to make it are located within miles of suspected detention centers, the South China Morning Post reported earlier this year, citing satellite imagery.
The Labor Department has identified 18 goods produced by forced labor in China, including gloves, hair products, textiles and polysilicon. U.S. Customs and Border Protection (CBP) has seized shipments of hair products produced from hair harvested from Xinjiang detainees and textiles bound for the brand Uniqlo in the U.S. Hoshine Silicon Industry Co., Ltd., China's largest producer of silicon, relies on Chinese government programs for laborers; the company and its subsidiaries supply Western companies in an array of industries, Kharon reported last month.
Businesses and individuals involved in trade with Chinese firms are likely to face obstacles to conducting due diligence to identify and avoid abuses in Xinjiang, according to the advisory, which cited Chinese government controls, lack of transparency, threats of detention and other problems. Third-party audits are not a sufficient due diligence program, the advisory warned, noting that they may not be credible because of threats and restrictions imposed on auditors.
"The United States will continue to promote accountability for [China's] atrocities and other abuses through a whole-of-government effort and in close coordination with the private sector and our allies and partners," said Secretary of State Antony Blinken.
EU forced labor guidance: The U.S. government advisory came the same day that the European Union issued its own guidance to help companies address the risk of forced labor in their supply chains. 
The EU document does not name a country or a jurisdiction, but it provides an overview of European and international legal instruments on responsible business conduct that are relevant for combating forced labor, according to a statement. The document serves as a bridge until EU legislation introduces requirements for companies to identify, prevent, mitigate and account for sustainability impacts in their operations and supply chains, according to the EU.  
"There is no room in the world for forced labour," said Executive Vice-President and Commissioner for Trade Valdis Dombrovskis. "The [European] Commission is committed to wiping this blight out as part of our broader work to defend human rights. … Businesses are key to making this happen, because they can make all the difference by acting responsibly."